Pembina Valley Language Education for Adults (PVLEA)
PVLEA is a free, community based program that has been operating since 1988. The schools offer English as an Additional Language (EAL) and literacy classes to adults in the Pembina Valley region. Our classes help clients improve their skills in reading, writing, listening and speaking.

---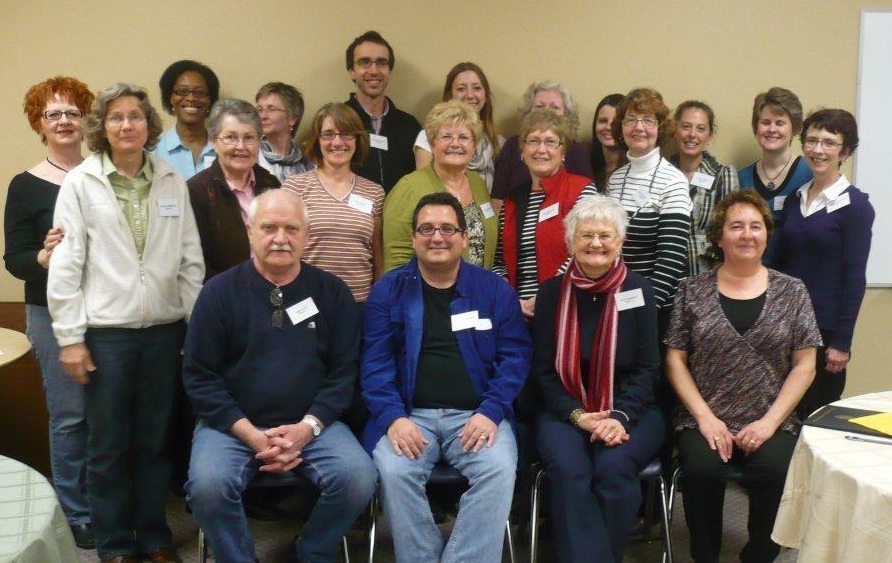 2011-2012 PVLEA Instructors
---
You are eligible to take free English classes if you are:
A permanent resident
A provincial nominee who has received a letter of approval from the Manitoba government (includes spouses and adult children)
Our classes help with:
English as an Additional Language (EAL) - speaking, listening, reading, and writing for everyday life in Canada
Family literacy
Literacy and essential skills
The program also allows access to a computer lab for independent study. It is a good option for people who are working or who are unable to attend full-time EAL classes.
Our clients are encouraged to interact with the community and participate in community events to help improve their English language skills.
To register: Call the Regional Connections main office to make an appointment. You will be assessed and placed in the right class. Please bring your immigration documents and proof of Manitoba residency.

Contact Information:
Gail Reichert
Program Coordinator
Phone: (204) 325-4059
Email: gail@regionalconnections.ca

Nellie Neumann
Reception/Admin Assistant
Phone: (204) 325-4059
Email: nelli@regionalconnections.ca